6th July 2005
00:00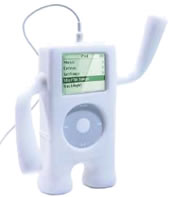 How cool is this. The iGuy is the most pointless but desirable iPod accessory ive come across so far. Heres the bumph from their website:
" Meet iGuy- the first bendable, posable friend for you and your iPod! Not only is iGuy fun, he's fully functional- offering great rubberized protection, docking capability, and screen protection for your iPod or iPod Photo. "
Speck have released the iGuy in the UK. Get yours from iPodWorld now! (ive ordered mine).
Read and add comments
Back to top
9th June 2005
00:00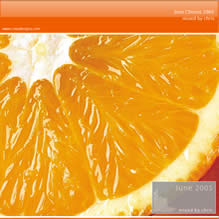 As promised, the new CD is complete. Rachel Stevens didn't make it onto this one, maybe next time :)
Joon Choons isn't a serious name for the cd but a running joke between me and a few friends (think 12am after 11 pints of lager).
The best track on the cd in my opinion is Steve Angello's Jennifer Rush sampling monster: Davali. Such a good bassline.
The mixing is slightly sloppy since I rushed this one out in time for Escape in the Park 2005. Check it out by clicking the cd cover.
Read and add comments
Back to top
3rd June 2005
00:00
A couple of people have been nagging me about the new cd.
Yes. There is going to be a Joon Choons this year, im busy working on it as we speak.
The new cd will be a double cd, containing one cd of funky house and one of some more twisted house.
Highlights of the cd are Moby, Steve Angello, Tom Novy, Tom Neville, Armand Van Helden, Full Intention, Steve Lawler, David Morales, Mylo, Bodyrockers, Deep Dish and Rachel Stevens (!)
Read and add comments
Back to top
14th May 2005
00:00

Read my hands on review of Apple's iPod. As promised, here is the full write up on my first impressions of the iPod. Yesterday was Friday the 13th so I was very dubious whether I would receive it, but it came eventually.
Click "Read More" to continue…
Read entire entry...
Back to top