10th August 2006
21:35
My latest project is quite ambitious. Its called iSwitcher and im not going to tell you what its about.
You can view an extremely early sneak preview of the logo here.
Read and add comments
Back to top
13th July 2006
22:58

Ok, lets start this at the beginning...
Years ago, when I was just getting into the club scene, all the clubbing magazines were raving about Ibiza as the best party island in the world. This made me want to go check it out as soon as possible. Unfortunately none of my mates were bothered at the time and I wasnt quite brave enough to go it alone.
Fast forward to 2006 and now a large bunch of my mates booked a trip to Ibiza for the first and second weeks of September. For various reasons, I decided not to go with them. I mean, I could sit through their stories and stuff when they got back right? right?
This week, whilst sitting in the pub watching the footy and listening to the bunch of them talking about how great their holiday was going to be, I was reminded of how much I wanted to go a few years back and i relented.
I rushed home and booked the flights and the hotel, eventually paying over the odds because a) I had left it until so late to book, and b) I was restricted to a certain week, flight and hotel (Ive heard the hotel is *really great* check out the comments for Piscis Park on HolidaysUncovered and show me some sympathy). Oh well, I guess thats what credit cards are for...
Im mostly looking forward to visiting Space, for some of the mad electronic parties they do so well. Amnesia will get a visit too for their fantastic atmosphere and kick-ass ice/smoke machines. El Devino is also wortth a look when the Hed Kandi night is on, although Hed Kandi is getting more and more hit and miss these days.
Im pretty sure the guys plan to go to Eden at some point. My opinion of Eden went downhill when I heard Dave Pearce plays there (you cheeky, fat cockney you). Will definitely be going to Pacha though for the Eric Morillo set and also David Morales and Steve Lawler.
No doubt when I get back i'll have tons of photos to share and i'll try and put the "safe" ones up on here when I get back.
Read and add comments
Back to top
13th July 2006
22:19
Just to let everyone know, i've been upgrading the database server this evening and some pages may not have worked.
Everything should be working ok now, shoot me an email if you spot a bug.
Read and add comments
Back to top
15th May 2006
00:00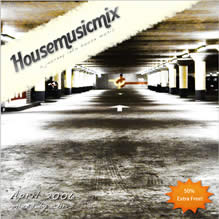 The new mix cd has finally been released. The main issue with the cd was finding enough funky house tracks to fill the first cd.
This new double cd has 2 cds worth of tracks, with the second cd dealing mainly with electronic music. My favourite track on the cd? Got to be The Egg - Walking Away. Instant classic (and also my ringtone).
Anyhow, enjoy the cd, you all know where to get one from...
ps. I'd just like to point out that these cds are not for sale. Ive had a few requests from people asking me to mail cds, while this is flattering it isnt feasible for me to sell and distribute the cds from this site.
Read and add comments
Back to top