9th June 2005
00:00
Back to journal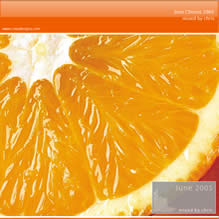 As promised, the new CD is complete. Rachel Stevens didn't make it onto this one, maybe next time :)
Joon Choons isn't a serious name for the cd but a running joke between me and a few friends (think 12am after 11 pints of lager).
The best track on the cd in my opinion is Steve Angello's Jennifer Rush sampling monster: Davali. Such a good bassline.
The mixing is slightly sloppy since I rushed this one out in time for Escape in the Park 2005. Check it out by clicking the cd cover.
Add a comment (6)
Back to journal
Comments...
Post a comment
The comments on this site are posted immediately. However, the site administrator is sent an email notification with a link to remove the comment if deemed inappropriate.
This is to ensure that no offensive comments are left on the site. Please do not post any offensive or abusive comments as they will be removed immediately.