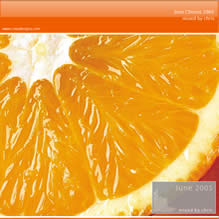 10 June 2005
House
Description
Another two disc mix. The first disc is filled with the best "fluffy" house I could get my hands on in the last few months, whilst the second disc contains more of that twisted style of house that is becoming so popular these days.

Navigation
Information
To view more information about an artist, including other tracks on some of my other mix CDs, click on the artist name.
To view more information about a track, including other mix CDs this track has been included on, click the track title.

© CHRIS PARKER, CMPDESIGNS.COM