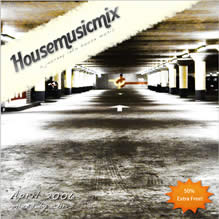 30 April 2006
House / Electronic
Description
The first mix of 2006. A 2CD set containing a cd of house music and a cd of electronic music. Best track of the lot is The Egg - Walking Away on CD2. Had trouble finding enough good tracks to make up the funky cd.

Navigation
Information
To view more information about an artist, including other tracks on some of my other mix CDs, click on the artist name.
To view more information about a track, including other mix CDs this track has been included on, click the track title.

© CHRIS PARKER, CMPDESIGNS.COM