15th May 2006
00:00
Back to journal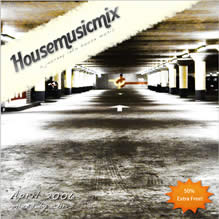 The new mix cd has finally been released. The main issue with the cd was finding enough funky house tracks to fill the first cd.
This new double cd has 2 cds worth of tracks, with the second cd dealing mainly with electronic music. My favourite track on the cd? Got to be The Egg - Walking Away. Instant classic (and also my ringtone).
Anyhow, enjoy the cd, you all know where to get one from...
ps. I'd just like to point out that these cds are not for sale. Ive had a few requests from people asking me to mail cds, while this is flattering it isnt feasible for me to sell and distribute the cds from this site.
Add a comment (0)
Back to journal
Comments...
Post a comment
The comments on this site are posted immediately. However, the site administrator is sent an email notification with a link to remove the comment if deemed inappropriate.
This is to ensure that no offensive comments are left on the site. Please do not post any offensive or abusive comments as they will be removed immediately.