24th March 2005
00:00
Back to journal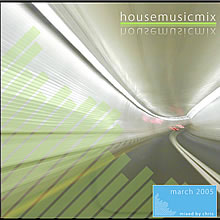 Its been quite a long time in the making, but the latest mix cd is now finished. Its a little step away from some of the previous cds as it reflects some changes in my listening recently.
The funky, fluffy house tracks have been replaced by a bouncier style of house which then mixes into Electro / Progressive house.
Hope you enjoy it, I know a lot of people will be disappointed with the change of direction, but I needed to do something fresh.
Click the cover image to view the tracklist.
Add a comment (1)
Back to journal
Comments...
Post a comment
The comments on this site are posted immediately. However, the site administrator is sent an email notification with a link to remove the comment if deemed inappropriate.
This is to ensure that no offensive comments are left on the site. Please do not post any offensive or abusive comments as they will be removed immediately.