24th December 2004
00:00
Back to journal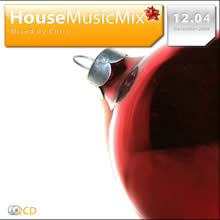 Ok. Not Really. But it does feature Steve Angello, Dave Armstrong, Ian Carey and Full Intention.
You can find the tracklist and cover for the new cd in the mix cd section under music, its called "HouseMusicMix". Original title isnt it?
Add a comment (0)
Back to journal
Comments...
Post a comment
The comments on this site are posted immediately. However, the site administrator is sent an email notification with a link to remove the comment if deemed inappropriate.
This is to ensure that no offensive comments are left on the site. Please do not post any offensive or abusive comments as they will be removed immediately.