5th November 2004
00:00
Back to journal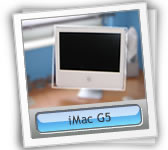 Ive posted a new image gallery of my brand new baby. You can take a peek by clicking resources and going to the galleries page.
Alternatively, you can just click the image to the left :)
Add a comment (2)
Back to journal
Comments...
Post a comment
The comments on this site are posted immediately. However, the site administrator is sent an email notification with a link to remove the comment if deemed inappropriate.
This is to ensure that no offensive comments are left on the site. Please do not post any offensive or abusive comments as they will be removed immediately.